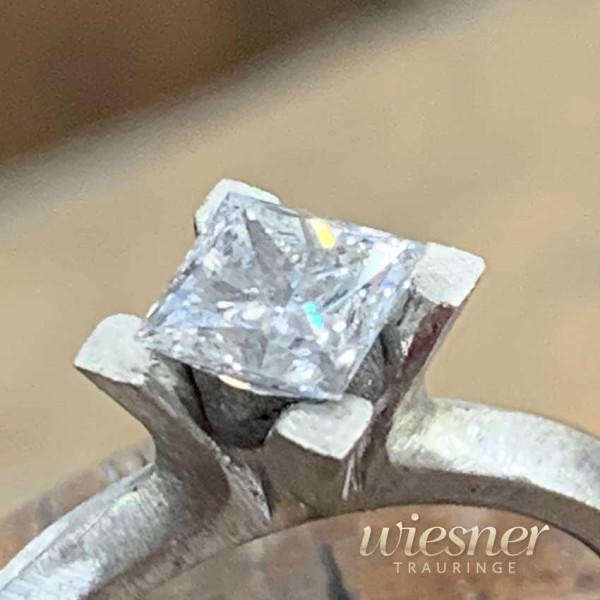 An engagement ring with a 0.80 carat diamond in princess cut is the requirement. After intensive, joint design work with our customer, work on the basic model of the ring will begin on 03.12.2019.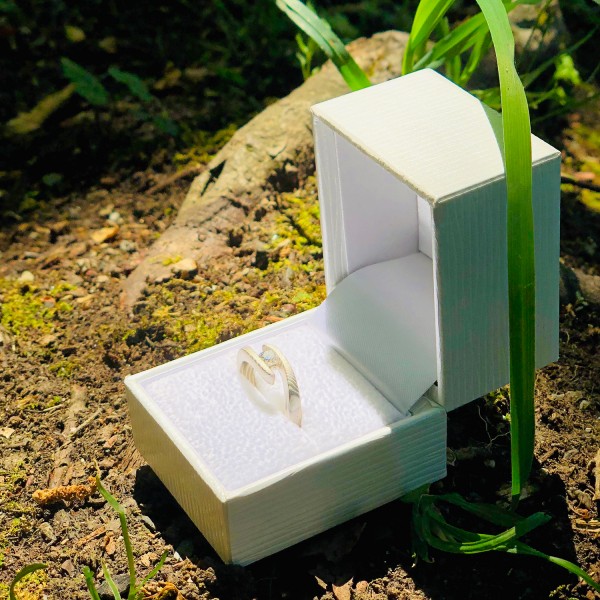 ... the diamond sits firmly enclosed in the ring.

The engagement ring "Hanzu" (jap.: hands) carries his name for a good reason. Doesn't its design remind you of two hands, each of which holds and carries the diamond? A wonderful symbol for the love of two people for each other. What...