Products from Martin Steinhorst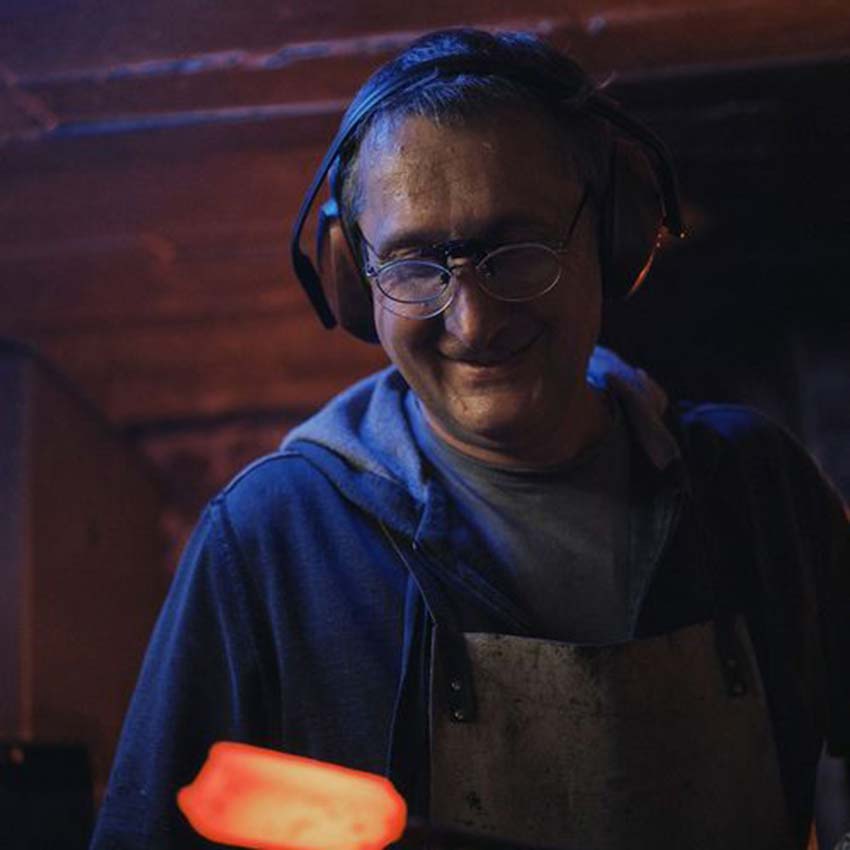 Welcome to Martin Steinhorst - Damascus Steel Rings!
Martin Steinhorst is an experienced blacksmith who forges stunning damascus steel rings and wedding bands in his open forge, in addition to first-class knives. Damascus steel is created by carefully layering and folding steel, giving each ring a unique pattern.

In addition to using high quality damascus steel, Martin Steinhorst also works with rare materials such as Gibeon meteorite from Africa. This material gives each ring an extraordinary appearance and a unique story.

Martin Steinhorst rings are not only a masterpiece of craftsmanship, but also a symbol of love and commitment. Whether you are looking for an engagement ring or a wedding band, you are guaranteed to find the perfect piece of jewelry at Martin Steinhorst that will last a lifetime.

See for yourself the beauty and quality of Martin Steinhorst's damask steel rings and contact us today to place your order or discuss a custom order.