Juwelier Ihringer is a small, owner-managed family business that is run by Felix and Sandra Ihringer in the fourth generation in Rheinfelden, Baden, on the German-Swiss border just outside Basel.
Here one specialized completely in wedding rings and engagement rings: amazingly many rings as possible idea givers, consultation with heart and decades of experience, handicraft experienced, modernly set up also with wedding ring configurators is looked with each customer which is the individually correct way.
With our own in-house goldsmith's shop and a feeling for materials and possibilities, even very individual heart's desires can be realized. And only a few goldsmiths can offer that jewelry can be made exclusively from the delivered family gold.
Goldsmith Felix Ihringer offers his customers a fine selection of Mokume Gane wedding rings, among others from "Wiesner Mokume Trauringe", one of the leading manufacturers on the market.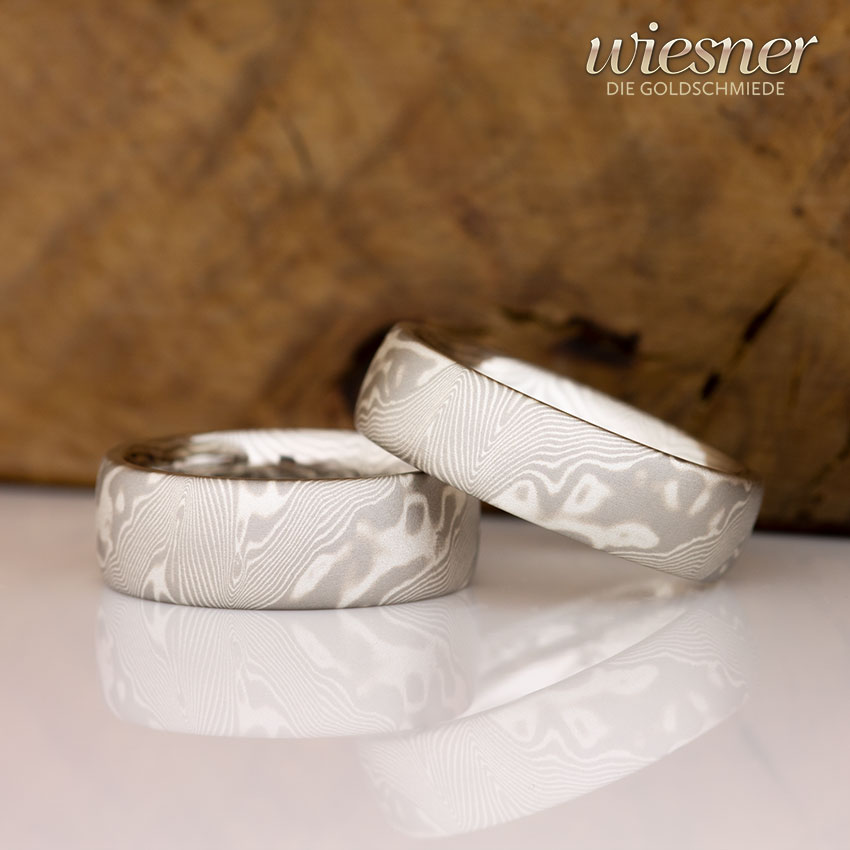 Each wedding ring from "Wiesner Mokume Wedding Rings" is carefully crafted using the traditional Japanese Mokume Gane technique, in which layers of different metals are fused together to create a unique pattern. Each ring is carefully handcrafted to ensure that each piece is unique.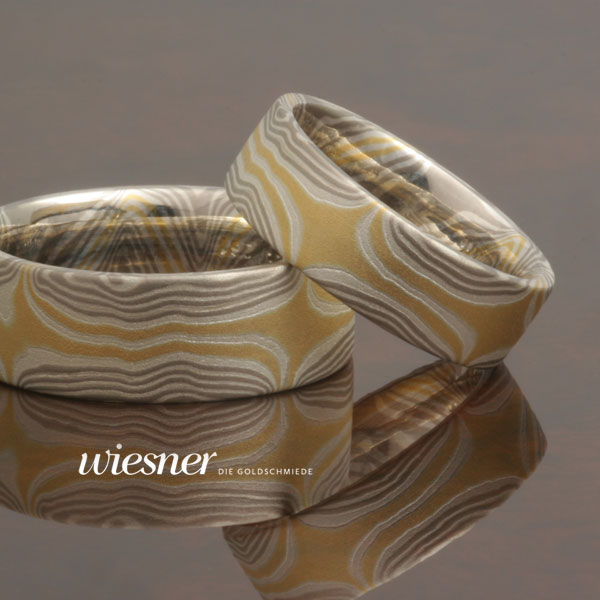 With extensive expertise, Felix Ihringer and his team offer customers the opportunity to choose the perfect Mokume Gane wedding ring based on their desires and preferences. Whether it is an engagement or wedding ring, the creation or even thereworking of a special piece of jewelry, here your wishes are forged and implemented with passion and experience.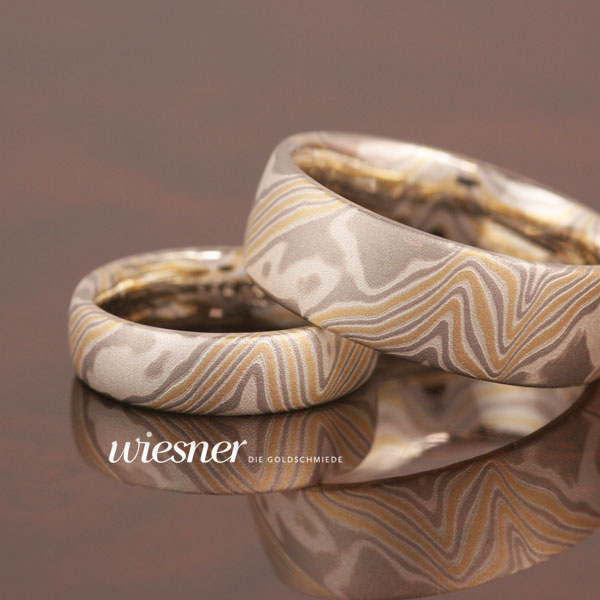 For a consultation on these unique Mokume Gane wedding rings from "Wiesner Trauringe", we recommend that you book an appointment early. Let us know if you would like to see a specific model. In the common conversation there is then also the possibility to design your rings individually according to your wishes!
Juwelier Ihringer
Friedrichstraße 7
79618 Rheinfelden

+49 (0)7623 1413
info@ihringer-rheinfelden.de
Homepage
See below Mokume Gane wedding ring models that can currently be tried on at Juwelier Ihringer.