Unusual and special wedding rings - Exciting structures
The trend towards unusual wedding rings continues in 2023. Brides and grooms continue to attach great importance to wedding rings that stand out from the crowd. Likewise, natural-looking surfaces and structures are in focus when choosing wedding rings. The Gerstner company from Pforzheim can also inspire here with a whole range of unusual and special surfaces. An example of Gerstner wedding rings with an extraordinary look are the rings shown here with a "raw pattern" finish. These, like most other exceptional wedding rings from Gertsner, are available in the precious metals yellow gold and white gold.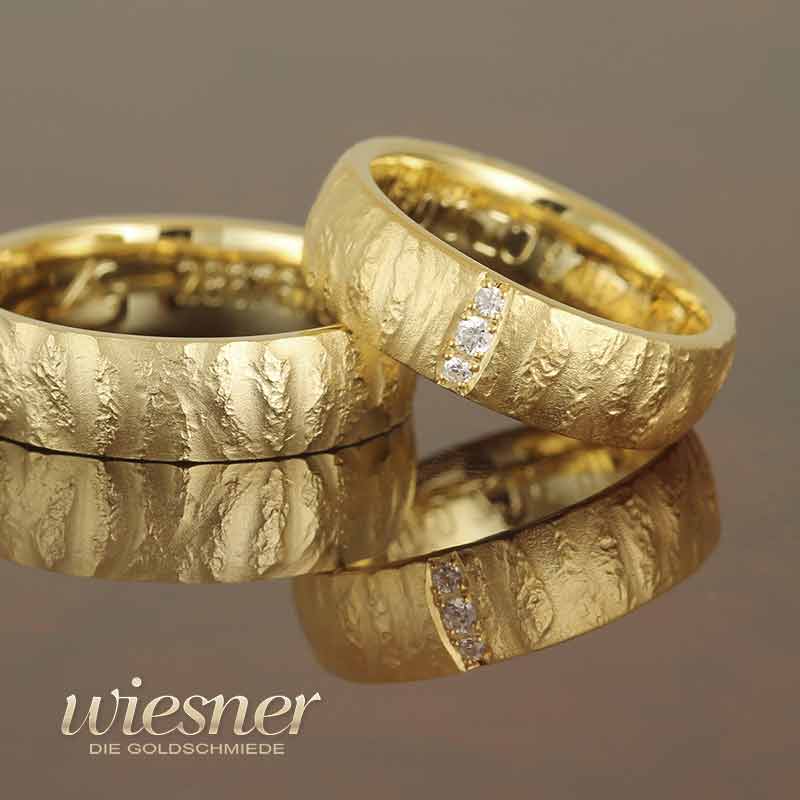 The complete overview of extraordinary wedding rings by Gerstner can be found here in our webshop and in our wedding ring studio in Beilstein

Individual production of special wedding rings from old gold or family gold
Individual wedding rings are also very popular with bridal couples who are looking for something special. As a goldsmith's studio, we have therefore made it our business to realize almost every wish of our bridal couples. This is how we have created a whole series of individual and very special wedding rings, which we have made from old gold brought in by the bride and groom, or from the family gold of the bride and groom. Especially the production of wedding rings from family gold has a very special charm. Often the wedding rings of grandparents, or even parents, can find their place in the new rings. Very special wedding rings are also created from each unique production.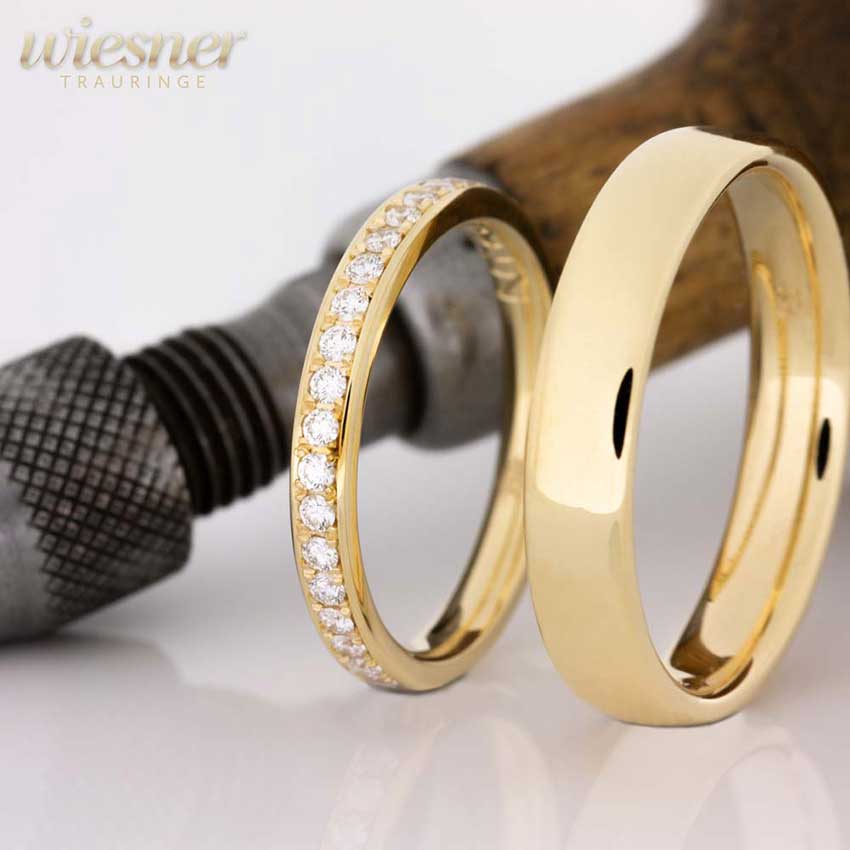 Above picture shows only one of a multiplicity of possibilities, how individually manufactured wedding rings from family gold or old gold can look.
Unusual wedding rings in the Japanese forging technique Mokume Gane
The rings in the Japanese forging technique Mokume Gane are particularly extraordinary wedding rings. The production of these extraordinary Mokume Gane wedding rings is the very special hobbyhorse and highlight of master goldsmith Markus Wiesner. Also in these rings shows the trend to individuality, which is more apparent in the selection of wedding rings in the. The handcrafted forging process and the selection of patterns and various precious metals by the bride and groom, let again and again quite extraordinary patterns in the wedding rings.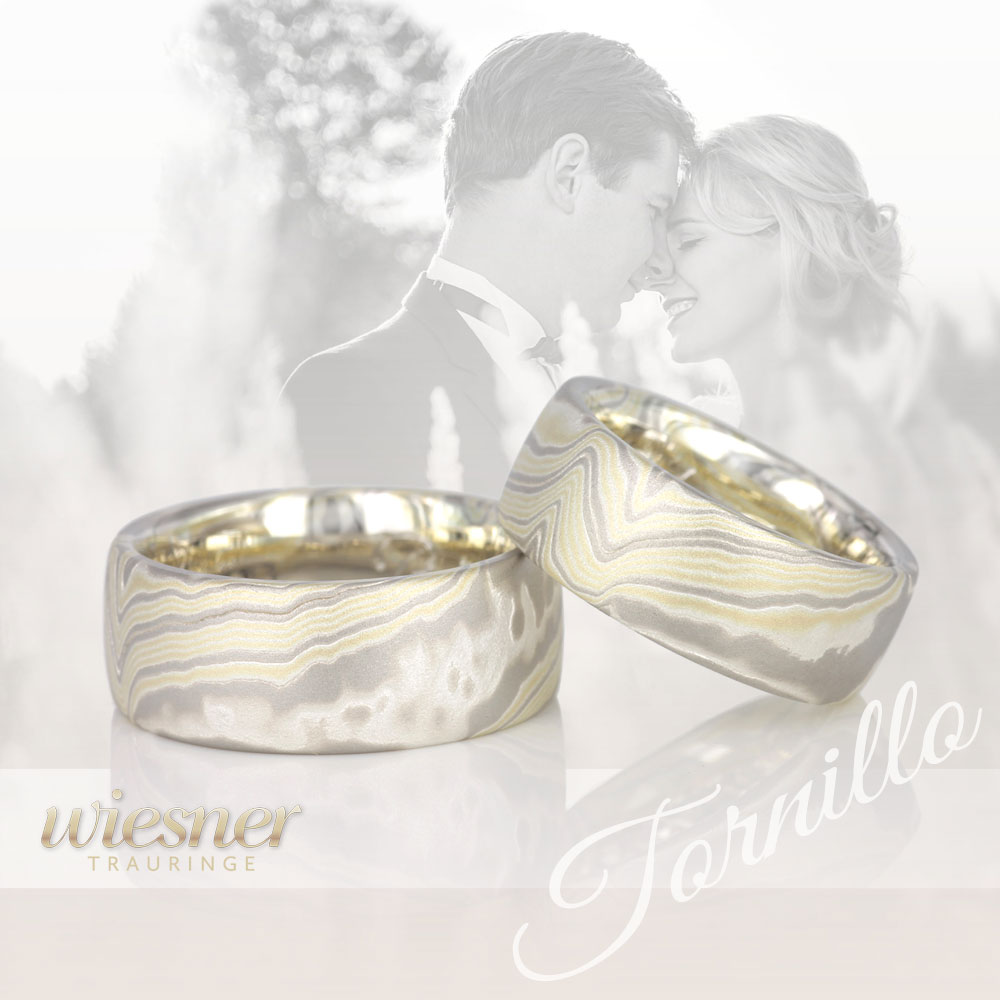 Above picture shows one of our basic patterns, the wedding rings Tornillo. A very unusual pair of wedding rings in three different precious metals.
Extraordinary wedding rings from "Wiesner - Die Goldschmiede"
Competition winter 2022/2023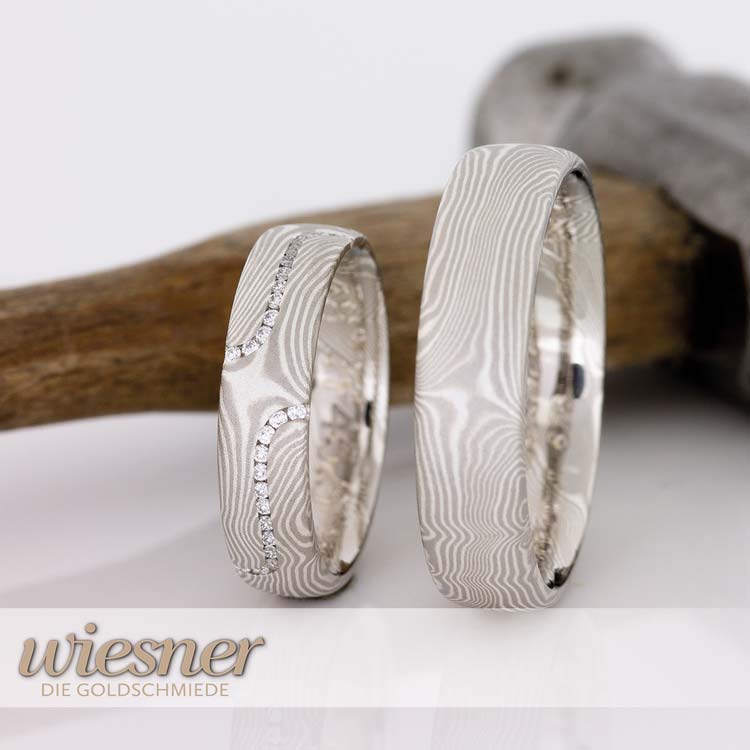 Very extraordinary wedding rings are the rings Faro from our goldsmith workshop. For this reason it is also cover picture of our wedding ring Competition 2022/2023, where you can win a wedding ring voucher for 500,-- Euro. Play nevertheless still fast with. Simply click on the diamond and fill out the competition form. You can redeem the voucher for extraordinary Wiesner wedding rings as well as for an extraordinary pair of Gerstner wedding rings.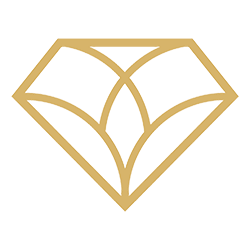 To the wedding rings raffle. Click and...
Special wedding rings with astrological reference - zodiac rings
Bridal couples who are looking for very special wedding rings, for example with an astrological reference, often find great enthusiasm for the zodiac rings in our collection. The personal zodiac signs of the bride and groom make these special wedding rings something very individual. Especially the reduced representation of the zodiac signs, namely in the form of the constellations as we see them in the sky at night, make for special and extravagant wedding rings. The basic design remains simple. The precious metals used here can be yellow gold and white gold, as well as platinum and palladium. The special thing about these wedding rings is that for each star in the constellation a small brilliant cut diamond is incorporated. The basis of these special wedding rings are the zodiac rings of our series "Zodiac Jewelry".
We have already reported about the above pair of special wedding rings with zodiac sign Gemini and Leo in our workshop news.
Extraordinary wedding rings with engraving in elvish writing
This pair could also be described as extraordinary wedding rings. The bridal couple had the wish to have a pair of plain wedding rings with an individual saying in elvish writing. Together with our engraver, we were able to fulfill this unusual wedding ring wish. What is hidden behind the writing, probably only the bride and groom themselves know.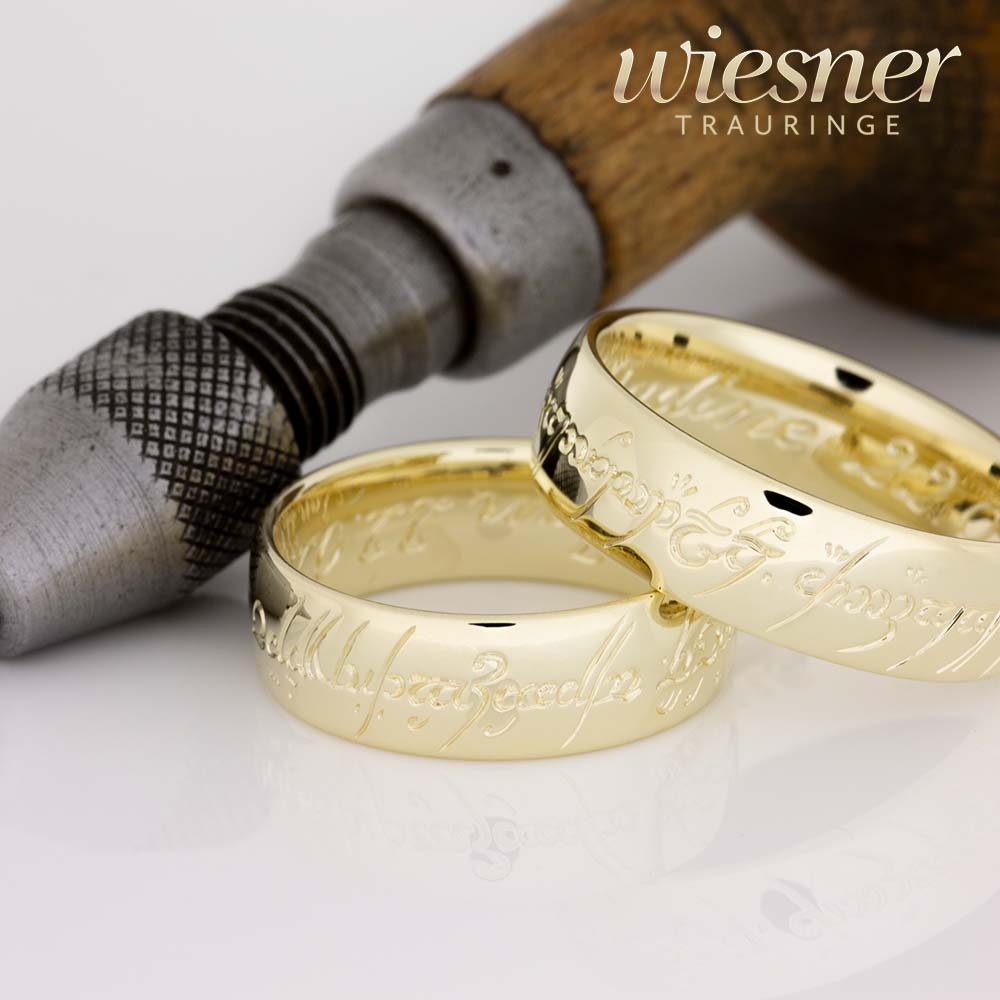 Absolutely unique wedding rings with inlaid old wedding rings
Whether it is for the silver wedding, or even for the wedding, the desire for unique wedding rings brings forth many a beautiful idea, which we gladly implemented. Whether it is Mokume Gane wedding rings, or classic wedding rings, existing "old" rings can be integrated into the new rings by fitting and inlaying. Also in this way, absolutely unique wedding rings are created, as they do not exist a second time. In many cases, the original engraving can be preserved.